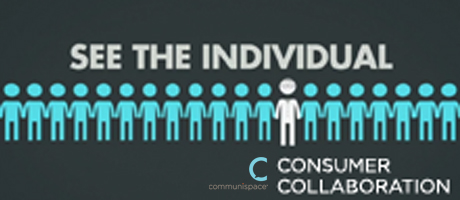 New business unit focuses on consumer collaboration and co-creation in the health care industry.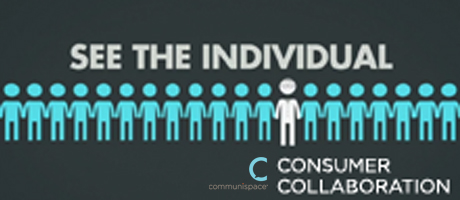 BOSTON, March 25, 2014: Communispace – the leading consumer collaboration agency – today announced the launch of Communispace Health, a new business unit dedicated to helping health care companies collaborate with consumers to create greater impact and develop competitive advantage in the marketplace. Communispace Vice President, Corey Schwartz, has been named Managing Director of Communispace Health.
With a secure, 24/7 always-on connection to patients, caregivers, and health care professionals, Communispace communities foster relationships and build empathy with health care consumers, generating actionable insights around mindsets, attitudes, and behaviors to drive appropriate solutions. In 2005, Communispace began partnering with companies like GlaxoSmithKline (GSK) Consumer Health care, bringing alli®, the first non-prescription weight-loss drug to market. This first-of-its-kind drug launch required a new approach to listening to, and understanding, weight-challenged consumers. Communispace provided a trusting environment where GSK could have an authentic dialogue with these consumers and form the foundation for the launch of alli®.
Powered by this consumer-centric approach to innovation, Communispace has experienced year-over-year double-digit growth in the health care industry. With 45 active health care communities and more than 12,000 community members, Communispace works with a range of clients in the health care, biotech, medical device and diagnostic, pharma, and insurance industries.
"Over the past several years, we have been building our expertise around the health care industry and we believe we now have the right people, right place, and right time to launch this new business unit," said Corey Schwartz. "Consumer intimacy is more important than ever in building trusted, long-term relationships with patients and providers. It is needed in the marketplace and Communispace Health is uniquely equipped to bring health care companies closer to their consumers."
"The health care industry is a key focus for us in North America, and Communispace Health will allow us to both better serve our existing clients in this space and to grow the business," said Charles Trevail, Communispace CEO. "I am thrilled that Corey will lead Communispace Health as Managing Director. Her experience in brand management and consumer goods will be invaluable as she builds the business. I am hopeful that Communispace Health will be the first of a number of Communispace sub-brands, as we continue to encourage the entrepreneurial spirit that we were founded on."
About Communispace
Communispace is the world's leading consumer collaboration agency, which harnesses the power and inspiration of consumers to drive business innovation. Communispace has been the fastest-growing consumer collaboration agency in the US for the last 4 years, delivering unparalleled consumer engagement and business impact, with more than 700 communities launched to date.
The acquisition of Promise Corporation, in November 2012, enabled Communispace to expand its strategic consulting tools and expand its global capabilities; the company has recruited community members from 156 countries, or 80% of the world.
Communispace is headquartered in Boston with offices in Atlanta, Chicago, New York, San Francisco, Amsterdam, Cape Town, London, Mexico City, Paris, São Paulo, Shanghai, and Sydney.
To learn more about Communispace, please visit www.communispace.com. Communispace is a part of Diversified Agency Services, a division of Omnicom Group Inc. (NYSE: OMC).