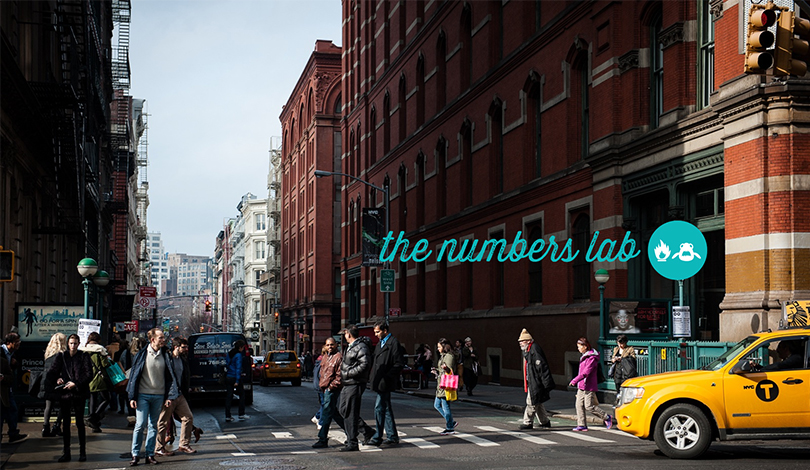 June 12, 2015. New York – Firefish launches its quantitative business, the numbers lab, in the U.S. this week to bring its innovative, accessible and commercially oriented quantitative research methods to America.
Frustrated with the traditional delivery of quantitative research, the numbers lab developed its own unique approach to delivering powerful and technically brilliant quantitative research in a clear and simple manner that always lands on commercial and business implications. It has led innovation, segmentation, brand strategy and tracking programs for clients including Coca-Cola, Red Bull, Tommy Hilfiger and Unilever, as well as clients in the utilities and financial services sectors, to deliver powerful stories and commercial recommendations that live and grow in client organisations.
The numbers lab has also expanded its team to appoint Emma Jones as Associate Director in the U.S. Emma joins from Hall & Partners New York, following a six month secondment to the Red Bull insights team, where she worked directly with the brand, marketing and leadership team to inform brand and communication strategies.
Majbritt Rijs, Global MD of the numbers lab, says: "Launching in the U.S. is a significant landmark for us. Our record of achievements over the past year, being shortlisted for the MRS Best New Agency Award in the UK and performing above our target expectations, have all been leading towards this step and we are hugely excited about it.
"Clients in the U.S. can now take advantage of the full complement of quantitative and qualitative research services that Firefish offers. This is a fantastic opportunity to build on our international achievements, credentials and expertise, which are thriving thanks to our existing experts and new talent such as Emma".
About Firefish
Firefish is an award-winning, independent strategic insight consultancy based in London, Amsterdam and New York, with global reach through its bespoke network of international partners. Firefish combines a deep understanding of people with its expertise in Brands, Communication and Culture to inspire and deliver insight, ideas and strategy.
An industry leader in both qualitative and quantitative research, its qualitative department was founded in 2000 and its quantitative division, the numbers lab, launched in 2010. The Firefish Group also houses a Family, Kids and Teens specialist, The Pineapple Lounge, and an in-house sister company, Firefilms, which pioneered the use of film in research way back in 2001 and continues to push the boundaries of using film and technology as part of the research process.