Market Research Panels: Several market research companies are among the growing list of clients for Kinesis Panel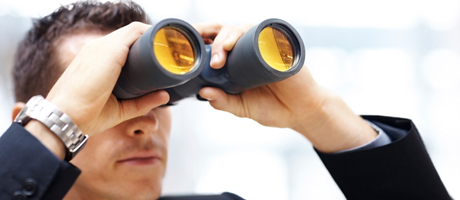 AUSTIN, TX (September 23, 2013) – Kinesis Survey Technologies LLC (Kinesis), the industry leader for future-proof market research software solutions, has announced several new clients for its industry-leading application for panel management, Kinesis Panel.   Kinesis Panel provides a comprehensive panel management solution to recruit, query, sample, incentivize, monetize, and report on panelist activity.  The solution allows management across both web and mobile browsers.
Full Circle Research (US), Research Results (US), Solvero (Sweden) and Tribes Research (UK) have all come aboard as recent additions to the Kinesis family of clients who use Kinesis Panel, among others.   The new panels will add approximately 2M panelists when fully migrated.
"Kinesis Survey offers the most compelling value proposition available for panel management today," said Leslie Townsend, CEO, Kinesis Survey Technologies.  "It provides increasing automation of day-to-day project management functions while supporting complex sampling methodologies and monetization options."
Adam Weinstein, CEO, Full Circle Research Company said, "We founded Full Circle not to be different, but to be better. To offer flexibility and project customization as of yet unheard of in our industry. Partnering with Kinesis supports this strategy in ways other providers would fail. Only Kinesis allows us to build our community niches with our sample or with our clients' sample."
Anders Haraldsson, Solvero AB said "As a dynamic, fresh and innovative company, Solvero were looking for the perfect partner solution to give our company the competitive edge and the Kinesis Panel technology ticked all the boxes as well as being excellent value for money."
Kevin Goldberg, Co-founder, Tribes Research said "Tribes Research is a new, innovative, digital research agency and selected Kinesis technologies as it enables us to provide fully featured, flexible, online and mobile communities."
About Kinesis Survey Technologies

Kinesis Survey Technologies, LLC provides a multimode survey and panel management product suite to advance innovation in both mobile and desktop-based market research. Delivering intuitive, state-of-the-art applications, Kinesis software products can be effectively utilized without deep programming knowledge yet are robust enough to perform the most complex of survey and panel functions. Headquartered in Austin, TX USA, Kinesis offers product versions for both the market research industry and enterprise business organizations, and proudly supports next generation research applications worldwide. For more information, contact sales@kinesissurvey.com or visit www.kinesissurvey.com.