Survey Programming Tool (Beacon) to be used by real-time experience tracking agency to capture data before, during and after the brand experience.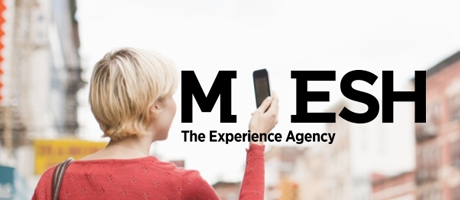 MESH, a market research agency that focuses on understanding the experiences of individuals, has licensed Beacon for its survey programming and reporting needs. Beacon, Decrypt's powerful market research platform, will help MESH in measuring people's experiences at all stages of the research process.
"As our company and offerings grew, we decided we needed a solution that gave us more control over the survey process and the data being generated," said Kiran Raven, operations manager for MESH. "Beacon gives us a self-serve platform to run our surveys, while Decrypt gives our programmers the very best support and has worked in collaboration with us to launch projects. It is a real partnership, and that's what we were looking for."
Decrypt's market research survey software platform, Beacon, includes a library of interactive question types for users, including sliders. Beacon allows users to build and deploy their own online and mobile surveys, with advanced features like integrated digital fingerprinting, quality control review tools, email campaign management, mobile field reporting, interactive reporting, dashboards, customizable downloadable data formatting and more. Beacon is a TrueSample certified platform and includes iModerate chat technology.
MESH has been utilizing the Beacon platform since late last year, and has carried out projects for companies such as PespsiCo, Delta, Chevrolet, and many others using the system. Beacon helps the company run its standard research process which involves a pre-survey, a diary period (set up and hosted by another of MESH's partners) and a post-survey. This approach give MESH a chance to capture brand experiences in real time and how consideration and engagement can vary over the length of the study.
"This is a fantastic collaboration for us, because we offer such a wide spectrum of services for MESH to utilize: from online or mobile programming and hosting to do-it-yourself…. or a little of both," said Richard Collins, Decrypt's director of client development for EMEA. "We love being a true business partner and offering
flexible, comprehensive software and services that perfectly meet each client's unique needs."
About MESH
MESH is The Experience Agency, founded in 2006, with offices in London, New York, Singapore and Sao Paulo. It has developed a proprietary research approach, Real-time Experience Tracking (RET) that allows MESH to uncover exactly which pieces of a brand's activity are impacting most on brand metrics and ultimately, sales, whether TV advertising, In Store or Online (among other touchpoints).
www.meshexperience.com
@MESHexperience
About Decrypt
A marketing research services provider, Decrypt specializes in online survey programming, sampling, data collection and data reporting. Utilizing proprietary Web-based applications, Decrypt integrates state-of-the-art technology with traditional research techniques. Decrypt is all about uncovering opportunities in whatever territory is explored with clients. As a true partner, Decrypt isn't interested in just data, but also about what that data represents for each client. The company focuses on technology and research systems that bring data to life, and in doing so, helps reveal how even seemingly small discoveries can yield meaningful insights. Decrypt is the UK-based branch of Decipher, which is headquartered in Fresno, CA.
http://www.decryptresearch.co.uk
@decrypttweets