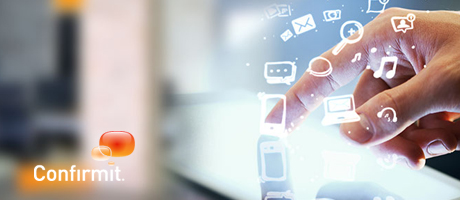 Morpace Selects Confirmit as Backbone of its Mobile Research Solution.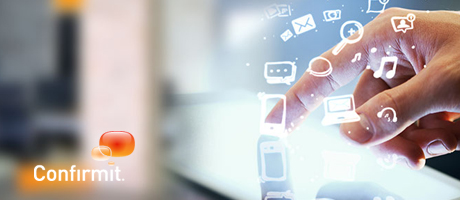 With a mobile app, researchers capture in-the-moment feedback for rich consumer insight
Farmington Hills, Mich and New York, NY: November 14, 2013: Confirmit announces that global marketing research and consulting firm Morpace Inc. has joined up with Confirmit to power its mobile research initiatives.
Morpace recently executed a three-year agreement with Confirmit to license Confirmit SODA, a mobile app that enables Market Research agencies and enterprises to reach target audiences and gather rich in-the-moment feedback from anywhere.
As the research landscape continues to rapidly evolve, Morpace is committed to expanding its solutions to provide deeper insights to its roster of Fortune 500 companies. As client satisfaction is paramount to Morpace, the company sought after a mobile partner that would ensure ease of use and flexibility for its global research initiatives, such as support in nearly 30 languages.
"Mobile research is changing the way we undertake research for our global clients across all industries, and having a partner like Confirmit who delivers timely and reliable mobile data is critical," said Morpace President Duncan Lawrence.
"We chose to partner with Confirmit because of the proven flexible technology that fits our clients' needs," said Morpace Vice President of Data Operations Kevin Longfield.  "We can now collect data in either an offline or online mode depending on wireless connectivity, and deliver updates quickly and remotely. Confirmit has a very responsive support team who provides us with regular updates and information on new features and capabilities we can offer to our clients. All of these benefits allow us to customize the exact technology and survey solution to get our clients' questions answered."
"Morpace is one of the fastest growing market research firms in the world and continues to move up the list of Top 50 U.S. Market Research firms, placing 27th this year," said Sean Conry Confirmit's Vice President of Mobile Solutions. "Confirmit is proud to be selected by Morpace as the single source for powering its mobile marketing research. Mobile is more than a nice-to-have data collection channel. It's a must-have solution that provides a unique way to engage with the consumer, opens up hard-to-reach audiences and adds depth to existing research programs."
Gathering feedback via mobile browsers and applications offers immediacy and validation that cannot be gained through traditional channels. For more information about how Confirmit's mobile engagement solutions can help your business deliver an outstanding in-the-moment respondent experience, please visit http://bit.ly/1fwvIM6.
About Morpace Inc.
Morpace Inc., a market research and consulting organization, specializes in automotive, financial services, healthcare, retail and consumer goods, and technology. Morpace provides global expertise and proprietary solutions in three core areas: brand and communications; market and product development; and satisfaction and loyalty. Established in 1941, Morpace is headquartered in Detroit with offices in Los Angeles, London, and Shanghai.
About Confirmit
Confirmit is the world's leading SaaS vendor for multichannel Voice of the Customer, Employee Feedback, and Market Research applications. The company has offices in Oslo (headquarters), Cologne, London, Moscow, New York, San Francisco, Vancouver, and Yaroslavl. Confirmit's software is also distributed through partner resellers in Madrid, Milan, Salvador, Sydney, and Tokyo.
Confirmit targets Global 5000 companies and Market Research agencies worldwide with a wide range of software products for feedback / data collection, panel management, data processing, analysis, and reporting. Customers include, Aurora, British Airways, Cross-Tab, Dow Chemical, Farmers Insurance, GfK, GlaxoSmithKline, GMO Research, JTN Research, Keep Factor, Morehead Associates, Nielsen, Research Now, Swapit, Swisscom, Symantec and The Wellcome Trust. Visit www.confirmit.com for more information.