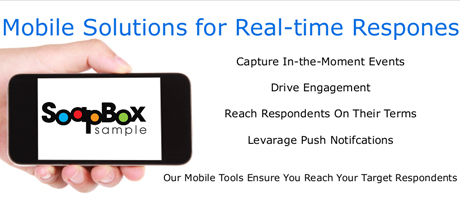 SoapBoxSample, the Online Sampling arm of US –based data collection firm ISA , acquires ClickIQ's e/visor panel of more than 350,000 panel members across the US and Canada as part of its strategy for growth and expansion.
The ClickIQ e/visor panel is one of the most deeply profiled, proprietary consumer panels in the market. The e/visor panel was developed to support the needs of ClickIQ's clients and never sold externally providing a new, highly engaged pool of respondents to the marketplace. The ClickIQ panel's historical responsiveness and deep profiling align with SoapBoxSample's position in the marketplace supporting high touch-point engagement projects such as Passive Metering, iHuts, Diaries and Communities in addition to traditional online surveys.
In addition to the ClickIQ panel, SoapBoxSample will be retaining the IQCenter®, ClickIQ's award winning full service research team. Robert Boese, Vice-President of ClickIQ notes, "After an exhaustive search we feel ISA and SoapBoxSample were the right match to ensure that our clients continue to receive the level of service they have come to expect." The IQCenter team, based in Minneapolis, will further complement and expand ISA's service offers, while offering a smooth transition for ClickIQ's clients.
SoapBoxSample Expands the MySoapBox Panel by 350,000 Members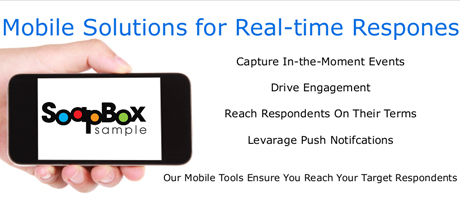 SoapBoxSample's Chief of Operations, Jacqueline Rosales chimes in on the acquisition, "We continue to seek opportunities which further our mission to drive SoapBoxSample forward as a vibrant, fast growing company. We will continue to build and leverage partner and technology relationships that allow scaling while maintaining the delivery of highly responsive sample across traditional and high touch-point community projects. Adding to our already strong pool of talent further ensures we continue to provide our clients with the level of experience and service to continually exceed their needs and expectations."
About SoapBoxSample: SoapBoxSample, part of the ISA family, combines more than three decades of experience with new techniques and technology. From traditional online studies to mobile research, SoapBoxSample adapts to the consumer lifestyle via diverse and evolving communication and engagement methods. At the core is MySoapBox, a proprietary panel built to focus on high touch-point online engagements for deeper insights. Members are a highly active group of individuals participating in custom multi-part online communities completing surveys and diaries as well as leveraging passive metering, geofencing and other mobile apps.