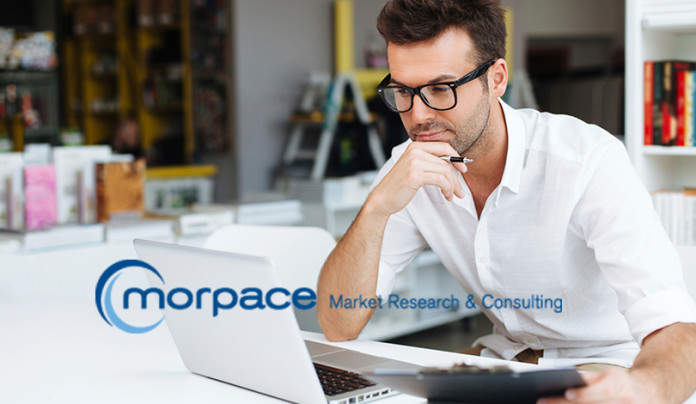 World-class research and technology solutions are now jointly available to clients globally
Morpace Inc., a full-service marketing research and consulting firm, today announced a strategic partnership with Qualtrics, the world's leading enterprise survey platform provider. This partnership will make world-class research and technology solutions available to organizations globally.
By working with Morpace and Qualtrics, marketing and corporate executives will now have access to the most flexible, dynamic and sophisticated software combined with leading industry and research expertise.
This partnership offers companies greater value and service by combining best-in-class technology with business expertise, thereby helping clients generate deeper insights that will drive business results. Morpace research experts leverage the Qualtrics platform to provide full-service consulting on projects from initial program design and implementation, all the way through in-depth reporting and predictive modeling.
"This partnership allows our team to focus more fully on solving client problems, allowing those clients to make strategic decisions for their business," said Duncan Lawrence, Morpace President and CEO. "This combination of research knowledge and powerful technology will allow our clients to make better business decisions."
About Morpace
Morpace is a fully integrated global market research and strategic consulting organization that specializes in custom qualitative and quantitative research. It helps its clients in automotive, healthcare, financial services, retail and consumer goods and technology to solve their most pressing marketing challenges.
Established in 1975, Morpace is a Marketing News Gold Global Top 50 company and since 2009, one of the fastest growing global based research organizations. Morpace has been recognized by multiple organizations for its research and service including being named the 2014 CASRO Research Organization of the Year and as a recipient of the 2012 Ford World Excellence Award, given to top Ford suppliers.
With an experienced team of industry professionals and an array of innovative research tools, Morpace has the "Creative Minds" and "Intelligent Solutions" to help its clients make smarter business decisions. It provides global expertise and proprietary solutions in three core areas: brand and communications; market and product development; and customer experience management.
Morpace is headquartered in Detroit with offices in Los Angeles, London, and Shanghai. It conducts research in more than 60 countries and on six continents. Visit www.morpace.com for more information.