Research Industry News
Kevin Orians to Head Critical Mix Global Customer Care Team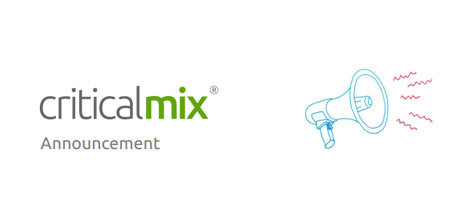 WESTPORT, CT – December 1, 2014 – Critical Mix, a global sampling, survey programming and data reporting services provider to market research firms, is excited to announce today the appointment of Kevin Orians as Customer Care Officer. In this executive role, Kevin will be responsible for the development of business strategy, operations staffing and leadership for the Critical Mix Customer Care team located in Los Angeles, CA, Perrysburg, OH, and Warwick, RI.
The addition of Kevin supports Critical Mix's commitment to excellence in customer care and its dedication to providing 24/7 coverage and local expertise for accessing global marketing information. Kevin comes to Critical Mix with over 20 years of experience in business management and market research operations. He has built a solid reputation for empowering, building and leading top-performing customer teams as well as exceeding performance metrics.
"Kevin is a perfect addition to our team of the industry's best and brightest," said Keith Price, Managing Partner. "After holding executive level positions with many global market research firms, most recently as COO of Market Strategies, he brings a wealth of knowledge, expertise and leadership qualities to our organization. We are looking forward to leveraging his unique understanding of the needs of market research companies to further enhance the Critical Mix customer care offering," he added.
Mr. Orians commented, "I am honored and excited to join Critical Mix and look forward to working together with the talented team of research professionals in delivering their proven, client-centric, customer care approach. Critical Mix is at the forefront for setting operational excellence standards in the industry. In this new role, it is my goal to strategically expand the infrastructure needed to provide local, continuously available, high-quality data collection services to the company's rapidly growing base of customers."
About Critical Mix
Critical Mix provides easy access to highly-targeted global survey respondents, survey programming and data visualization services for market research and consulting firms. Driven by a passion for simplifying data collection, the team at Critical Mix is personally invested in giving clients the ultimate customer service experience. Every project, no matter the size or type, is supported by a team of always-available, experienced market research practitioners who anticipate your needs and provide thoughtful customer care. Service options include a complete spectrum of high-quality data collection tools ranging from sample sources, survey programming and fielding, to report automation and data dashboards. Critical Mix is headquartered in Westport CT and operates globally. Call us at 1-800-651-8240 or email simplify@criticalmix.com.
Share this article